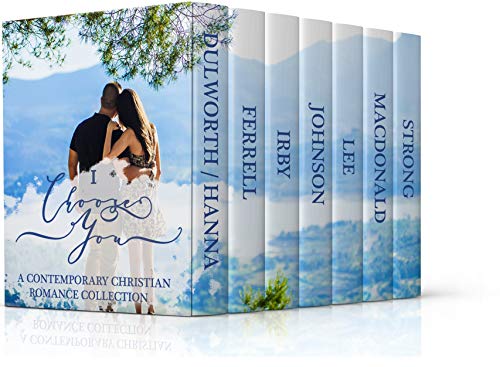 Seven full-length novels by award-winning and best-selling authors. Available in e-book format on Amazon. Free for Kindle Unlimited subscribers. My novel, Finding Love in Friday Harbor, Washington is included in this set.
About the Book
7 Full-Length Novels!
Come Next Winter by Deborah Dulworth and Linda Hanna
When tragedy hits, Carol struggles to forge a new life. She finds a friend in her cousin Millie as she puts the pieces of her shattered life back together.
Frank, a local pastor, is everything she would look for in a spouse. If she were looking. But she discovers that Millie has set her hopes on becoming the pastor's wife. Aunt Penny's outrageous attempts to ensure that Millie wins Frank's heart might destroy any chance she has at a happy future. Can love find a way to break through?
Runaway Romance by Miralee Ferrell
Ann Stanway had it all—a reality show and a sparkling future. Until that life no longer existed. She flees L.A., lands in Kentucky at an Amish inn, and realizes what was missing–peace, friendship and a man who accepts her for who she is–or who he thinks she is.
Hunter is intrigued by the woman staying at the inn. Annie is secretive and won't open up. He's been burned by a woman before. His interest in Ann grows, and the attraction is mutual—Dare he risk his heart, when he's sure Ann is keeping secrets? Or will Ann run again?
Finding Love in Friday Harbor, Washington by Annette M. Irby
Professor Mikaela Rhoads wants to help an old friend's whale touring business stay afloat. The challenge? The tour captain is her first love and ex-fiancé, Hunter Cahill. Mikaela longs to help, but she's keeping secrets. She'll have to face her past to make it through the summer.
Hunter has taken over the family touring business. He's drowning in debt and hoping the incoming professor will resurrect the business, but he's not prepared when it turns out to be his former fiancée. How much will it cost him to spend the summer romancing Mikaela?
A Love to Treasure by Kimberly Rose Johnson
Nicole's Grandmother's final wish lands Nicole in a mysterious scavenger hunt. She finds a fellow sleuth in handsome police officer, Mark Stone. Mark is hoping for a quiet summer in Sunriver as he considers his future in law enforcement.
To complicate matters, Nicole is in danger, and Mark knows his growing feelings for her could cloud his judgment. Will their differing career goals be the end of their summer romance—or just the beginning of forever after?
An Anchor on Her Heart by Patricia Lee
McKenna, abandoned by her husband for his work, is left alone to raise their autistic child. When circumstances drive a wedge in their marriage and Dane chooses to escape, how long can she be strong? Can she remain faithful to her marriage vows when tempted by the friendship of an unlikely stranger?
Rudy Taylor, who senses McKenna's loneliness, struggles to keep his concern for the young woman pure. Will McKenna's faith in God and Rudy's commitment to his Lord keep their relationship simple until McKenna's husband one day returns?
The Broken Trail by Christa MacDonald
Katherine takes a job in smalltown Maine to break away from the toll of secrets she's buried. With evidence of shady dealings on her job, there's nothing relaxing about it. Maybe it would be easier if she wasn't so distracted by Captain MacAlister.
Mac has enough to deal with from poachers to drug crime. But when he meets Katherine, he's drawn in by her intelligence and strength, despite getting burned by her quick temper. If only their scars didn't threaten to tear them apart. Two wary hearts must soften to have any hope of making it down the broken trail to love.
Finding Love in Eureka, California by Angela Ruth Strong
Raised in a family of adopted siblings, Genevieve works to keep her family together. If she isn't good enough to keep her parents from giving her up then no way she'll be enough to have a lasting relationship.
Matt's life is easy until he starts hanging out with Genevieve more than his girlfriend. He tells himself he's intrigued by Gen's quirkiness, but nobody makes him smile the way she does. Can Matt give up his plan and Gen risk her heart?
Disclosure of Material Connection: Some of the links in the page above are "affiliate links." This means if you click on the link and purchase the item, I will receive an affiliate commission. I am disclosing this in accordance with the Federal Trade Commission's
16 CFR, Part 255
: "Guides Concerning the Use of Endorsements and Testimonials in Advertising."